Diameter: 4 m
Floor area: 12.57 sqm
Height: min 1.2 m / max 2.6 m
Packed volume: 1.2 x 0.8 x 0.5 m
Weight: approx. 110 kg
Structure: marine-grade plywood
Cover: 15oz cotton canvas
Hardware: stainless steel
Rope: polyester
몽골의 파오를 연상시키는 가동건축(이동식 텐트?) 입니다. 상당히 아날로그 한게 무척 튼튼해 보이네요...나름대로 운치도 있고..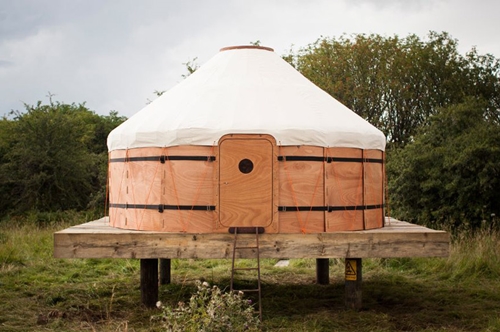 designed for purposes of easy transport fitting with a nomadic lifestyle, scottish studios trakke and uula jero have teamed up to develop the 'jero' flat pack yurt. while measuring four meters wide upon assembly, the construction stows down to a 1.2 x 0.8 x 0.5 meter space. the structure is comprised of marine-grade plywood walls and radially organized wood roof poles. the latter support a waterproof canvas skin, while allowing for a skylight at the cabin's center.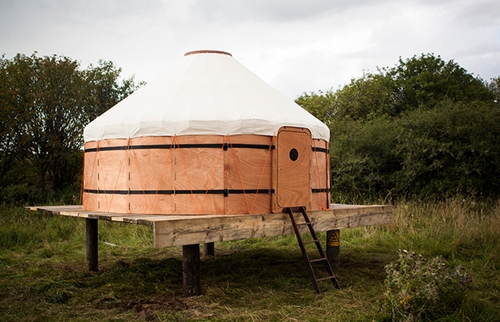 plywood panels link together to create a circular enclosure
the making of pieces employs digital and analog fabrication techniques, while the yurt's assembly requires no tool usage. tensioning straps run around the perimeter of the cabin to stiffen its structure, while polyester ropes fasten the canvas to the wall panels' base.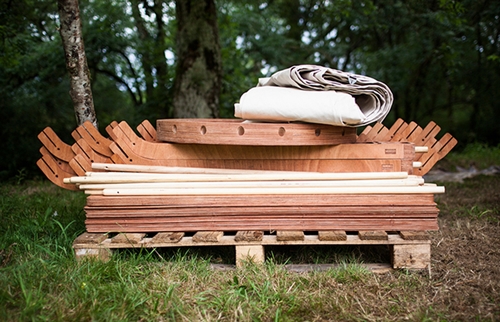 the system stows down to a 1.2 x 0.8 x 0.5 meter space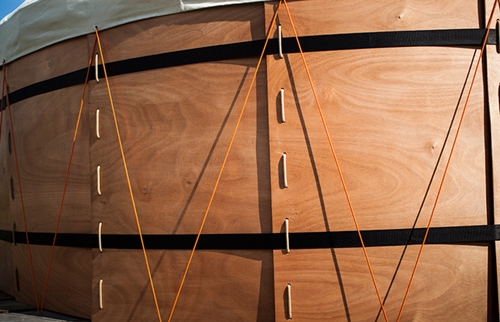 polyester rope ties down the waterproof canvas roof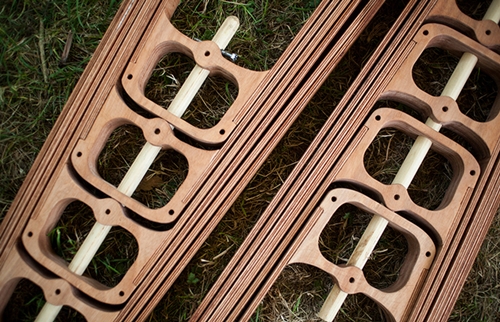 digitally fabricated pieces interlock to make the roof poles