컨테이너를 주제로한 공상같은 그렇지만 전혀 비현실적이지 않은 저스틴 프런켓의 작품을 한번 보시죠...개인적으로 마지막 다리밑에 붙은 기생 컨테이너 굿!!!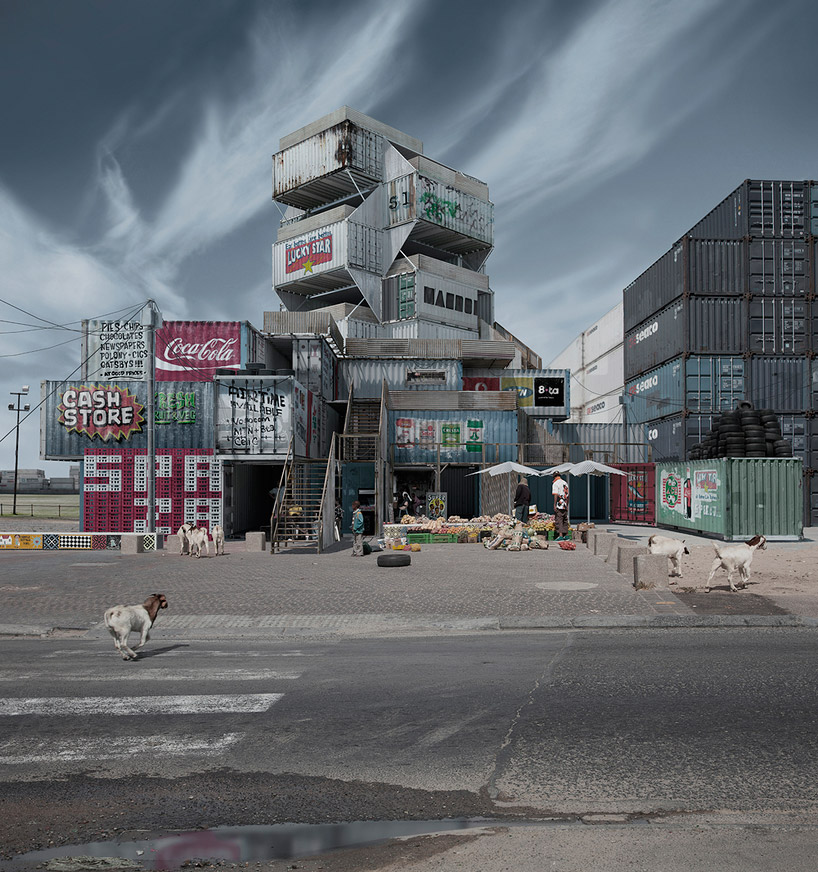 justin plunkett imagines the media's influence on urban architectural sites
(above) 'langa longer shopping mall'
editions of 50 / 590 x 630
all images © justin plunkett
cape town-based designer justin plunkett has reinterpreted his professional familiarity with advertising and marketing as a series of digitally-formed architectural photographs. 'con/struct' examines the influence of brands and commercialization on lifestyle and architecture, particularly cultural icons like churches, skyscrapers and shopping malls. while applauding the ingenuity and creative spirit that undoubtedly goes into the media, he exposes its potential repercussions on our urban landscape.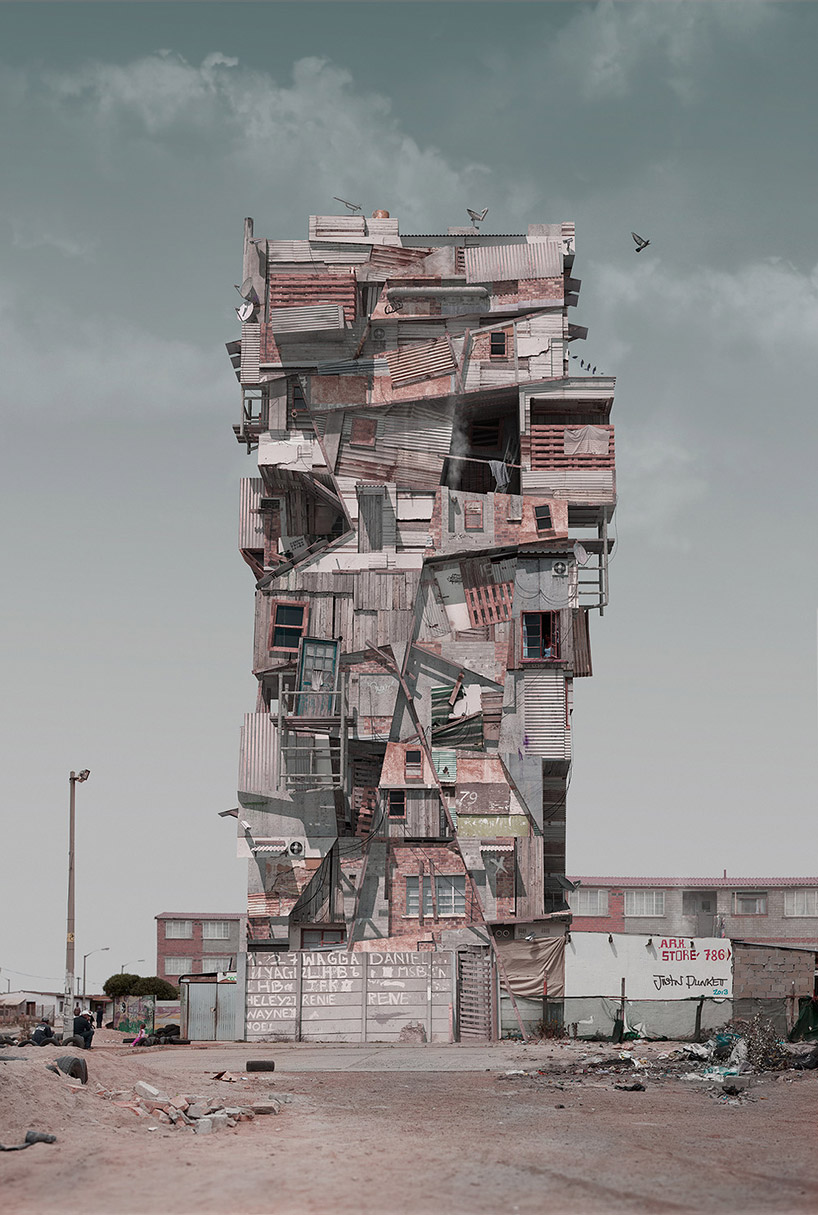 'skhayascraper'
editions of 20 / 590 x 840mm
plunkett describes that the images 'encourage questioning and exploration: inviting the debate around how marketing-induced aspiration and perceived value can empower but can also corrupt, how it can be both perverse and create beauty.' the imagined scenes are an amalgamation of his own personal photography and digital techniques, uniting the two disciplines to create fictional sites, visualizations and surreal compositions. the juxtaposed architectural environments seek to reveal the realities of what is sold and longed to be attained as conceivably threatening and harmful ideals.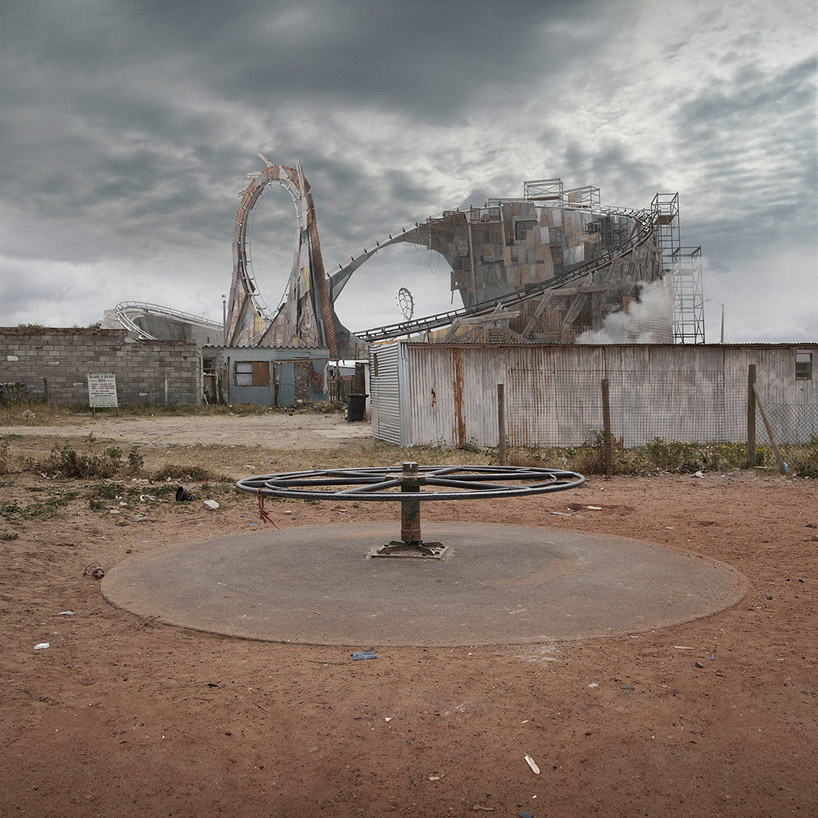 'sunny meadow fun park'
editions of 50 / 590 x 590mm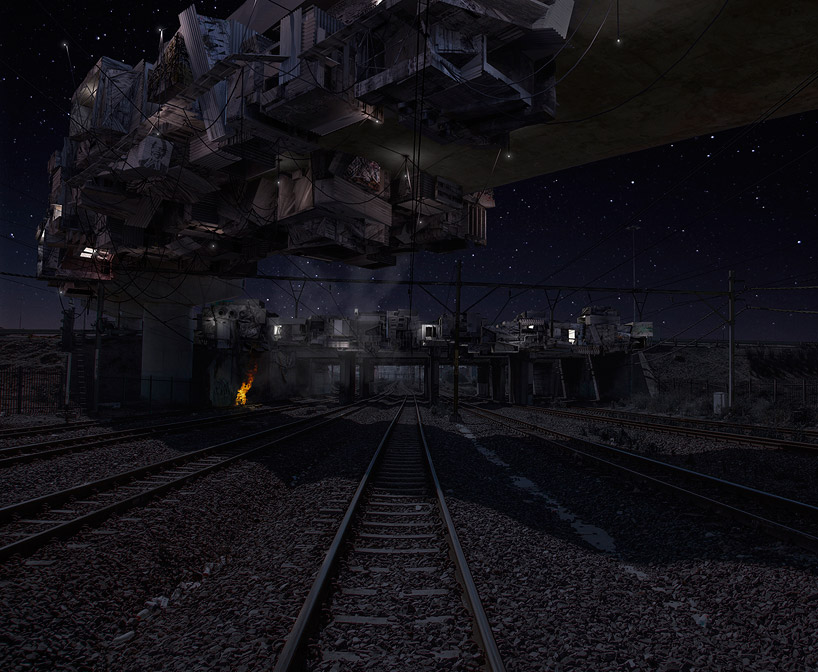 'bridge below starry skies'
editions of 50 / 590 x 490mm
어떠셨어요? ^^