홍콩에 근거를 두고 디자인,건축,예술 다방면에서 활동하고 있는 디자인그룹 OVA의 최신 작품입니다.컨테이너 호텔 룸(하이브 인)
대학 졸업 작품때 컨테이너를 이용한 도심형 돼지 사육공장을 하려고 했었는데 상당히 비슷하네요...ㅎㅎㅎ 이게 실현되면 정말 !!!
컨테이너에 대한 일반인들의 관심과 기대도 달라지겠죠? 아무튼...끝장입니다.잘~ 감상하세요...컨테이너의 무한한 가능성 화이팅!!!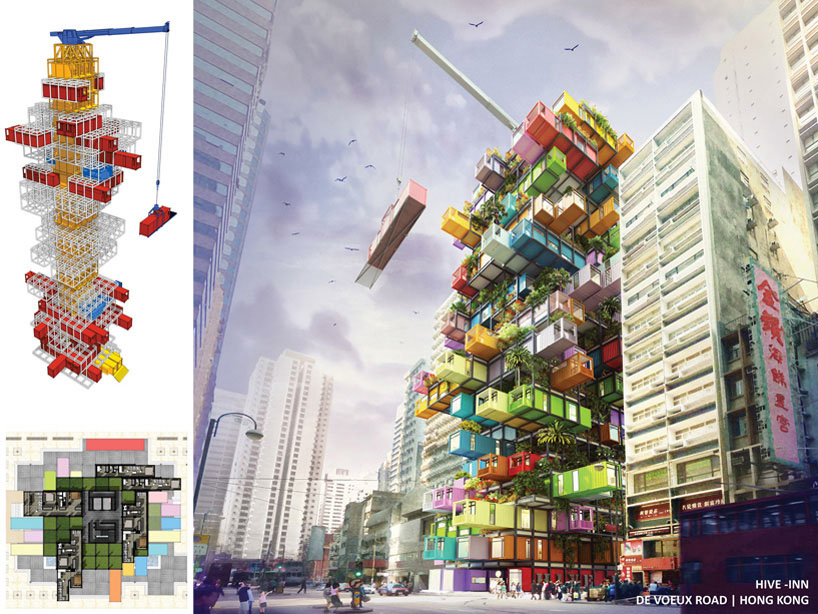 OVA studio enables traveling container hotel rooms with hive-inn
all images courtesy of OVA studio
the 'hive-inn' is a hotel structure designed by hong-kong-based OVA studio that allows containers to travel in and out of it. offering maxi­mum flexibility and mobility, the project envisions possibilities for applications such as emergency housing or medical care units. the rooms can be shipped to whatever location is required and used for multiple functions such as offices, leased to various individuals or companies who temporarily need space. focusing on sustainability, recycled containers are used for the modular pieces that are then slotted and plugged in independently of what is above or under them – enabling the building grow and or decrease in relation to demand.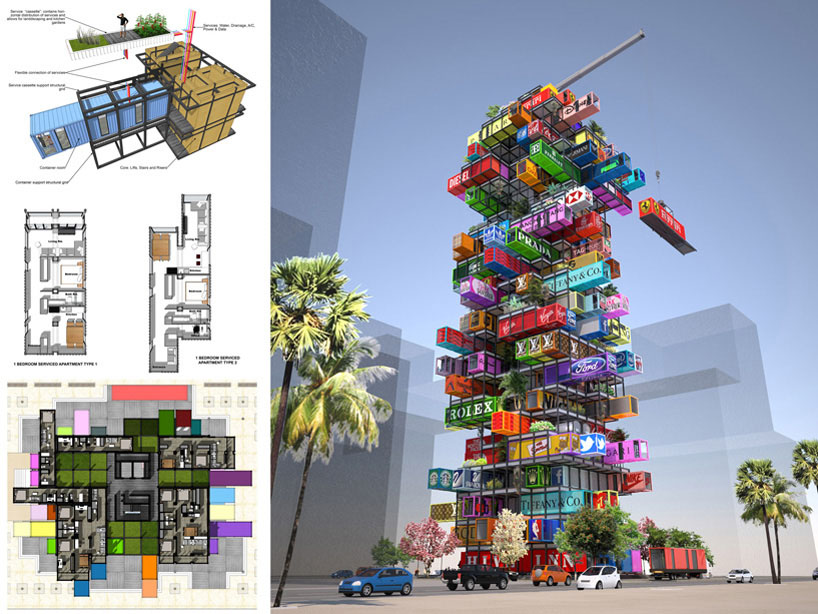 the hive-inn traveling hotel rooms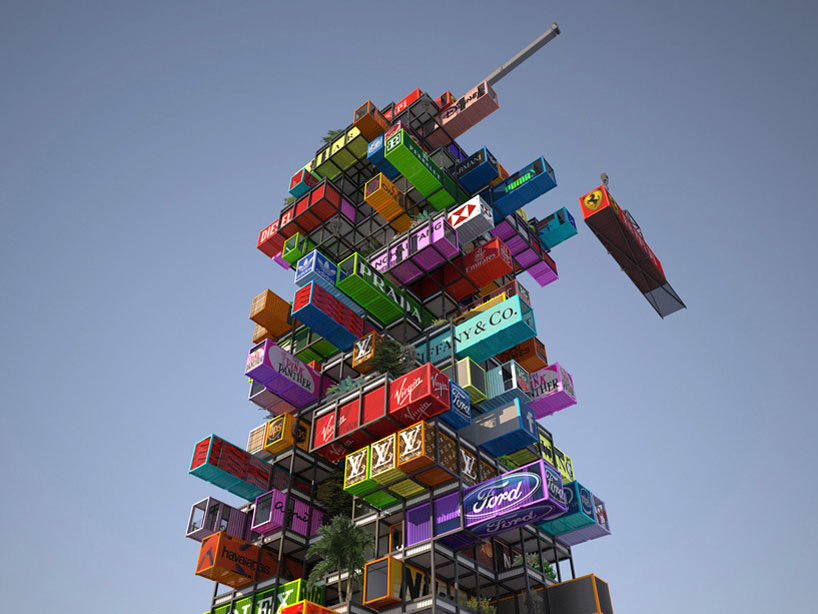 the containers are stacked and slotted into a grid system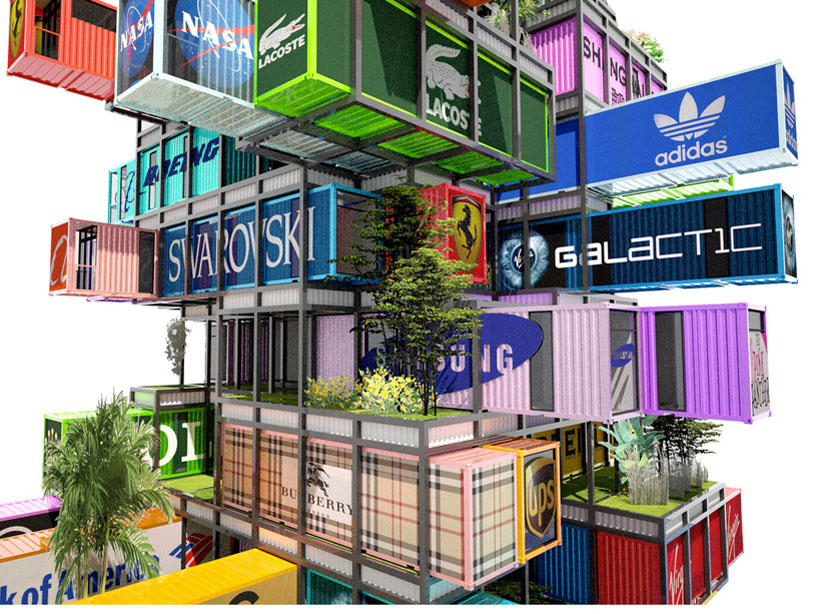 the exterior of the structures can be used for advertising
diagram showing the building process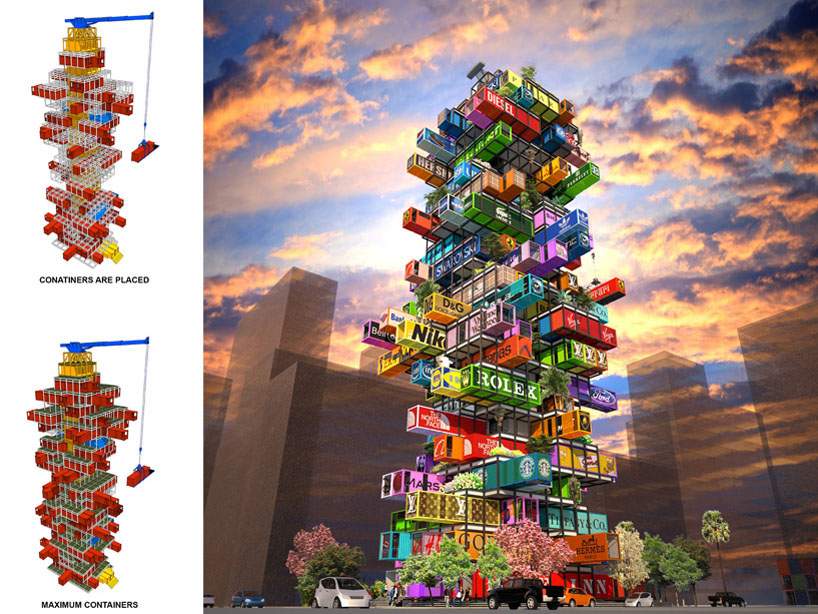 the hive-inn with containers placed in it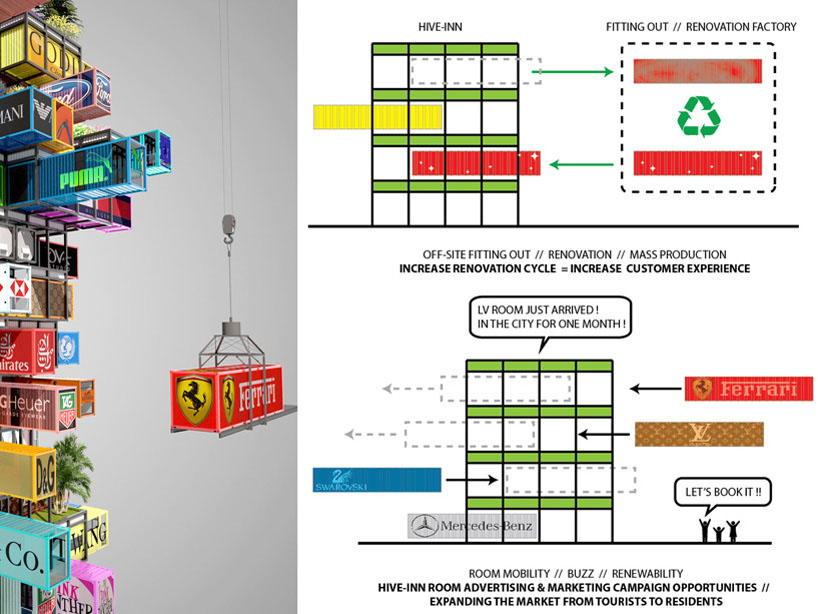 concept diagram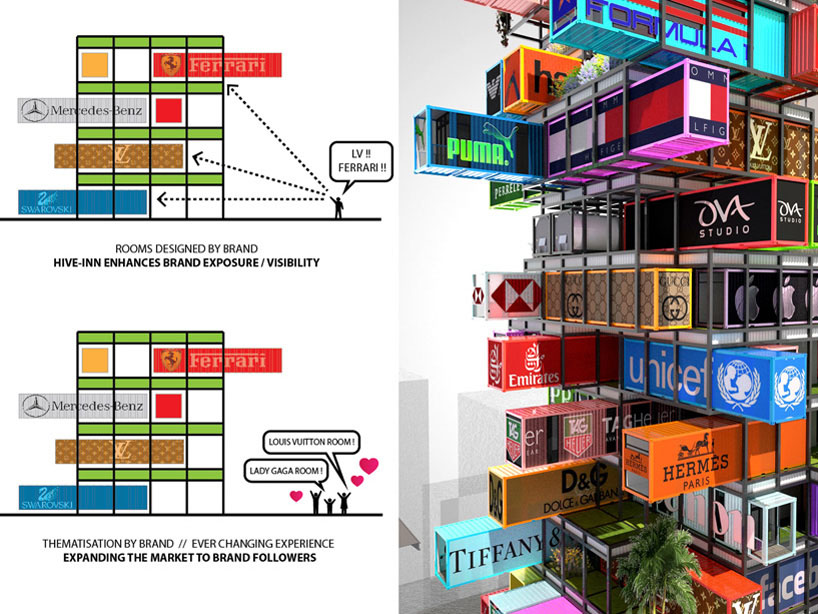 differently branded rooms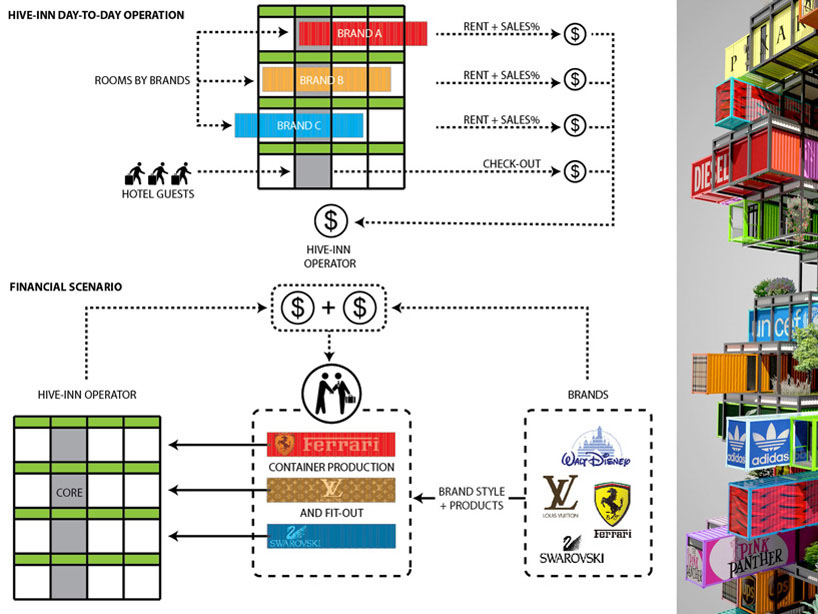 operation management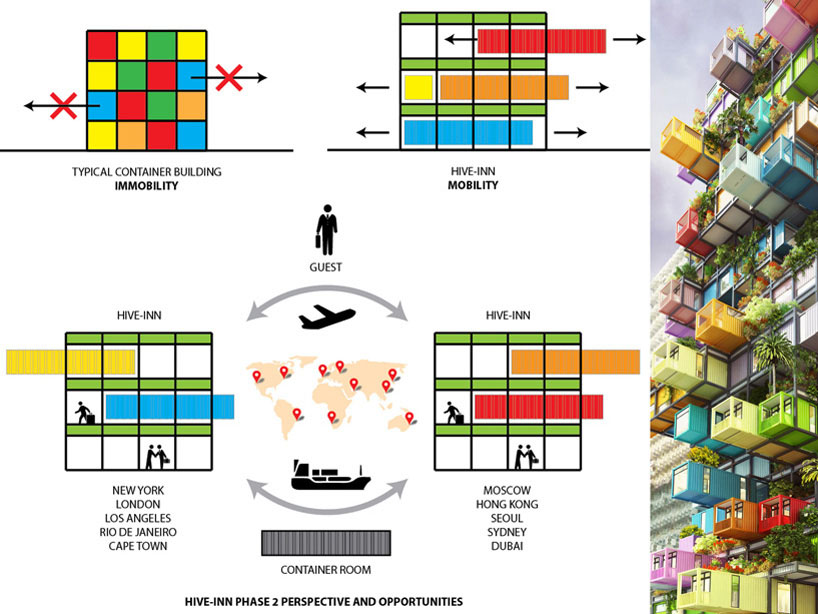 the project is mobile and flexible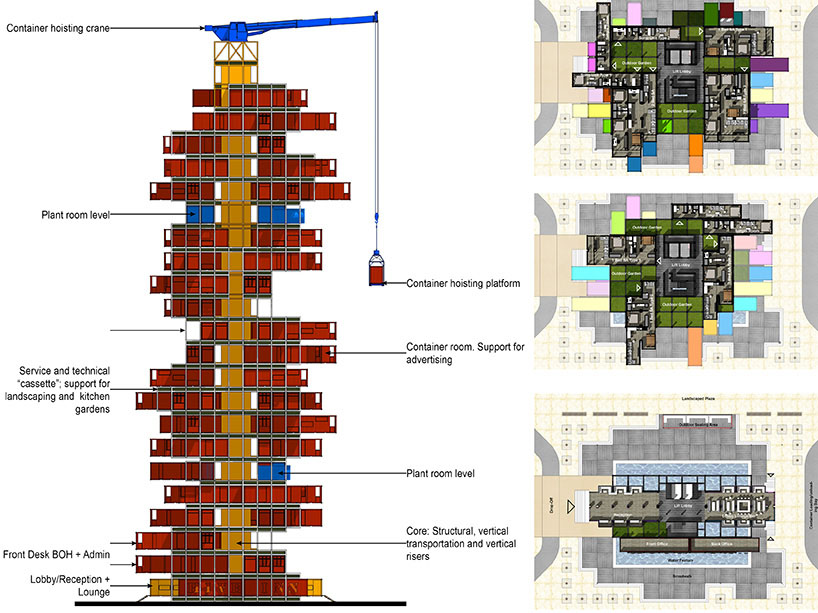 rooms can be slotted in and out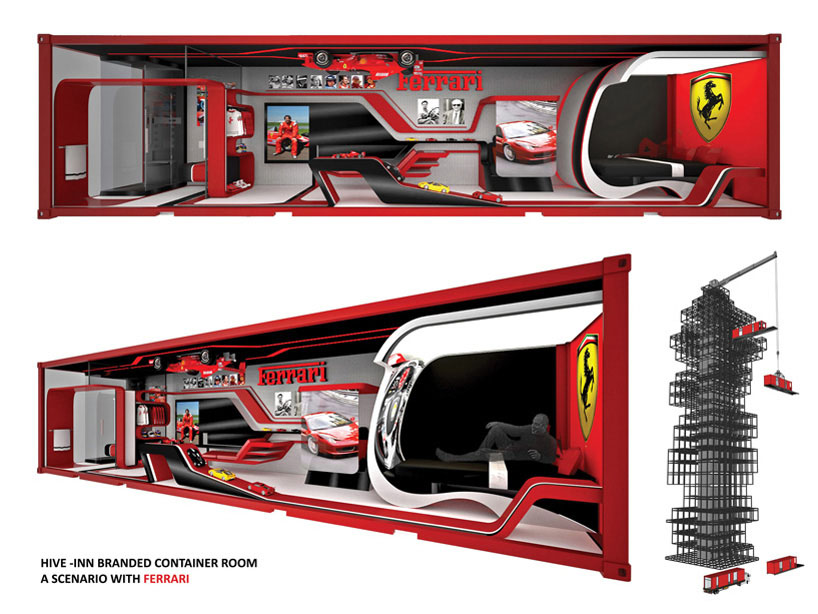 the ferrari room