사우나도 가동건축에 들어갈수가 있다니...지붕이 있고 사람이 들어가고 움직이니 가동건축이 맞겠죠?
goCstudio 의 물위의 정박형 가동형 사우나 박스 입니다.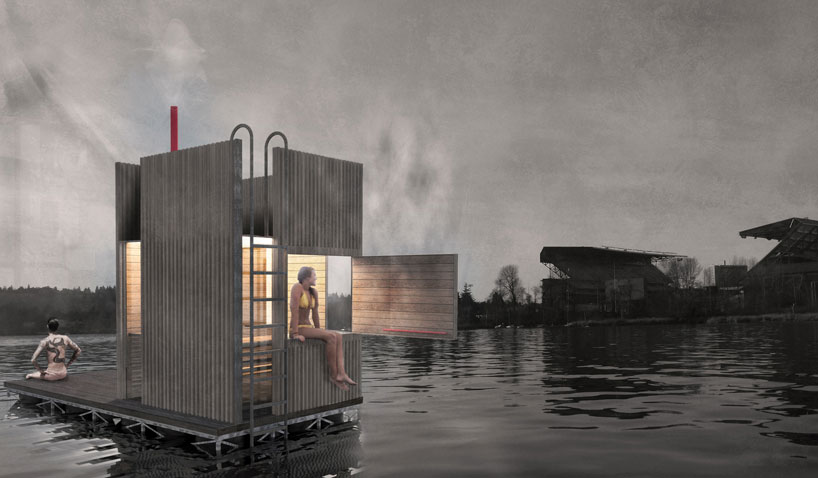 goCstudio envisions floating wa_sauna in union bay seattle
all images courtesy of
seattle-based architecture firm goCstudio has designed a floating sauna to be installed during the summer, 2014. the structure will be placed in union bay in seattle, washington, where it is envisioned to be built with the help of friends and collaborators following a kickstarter fundraiser. docked in a popular spot, the unit will be able to be accessed by kayak, enabling locals to enjoy their city from a new perspective. facilitating healthy living, the small sauna also provides a relaxing and reinvigorating experience out on the water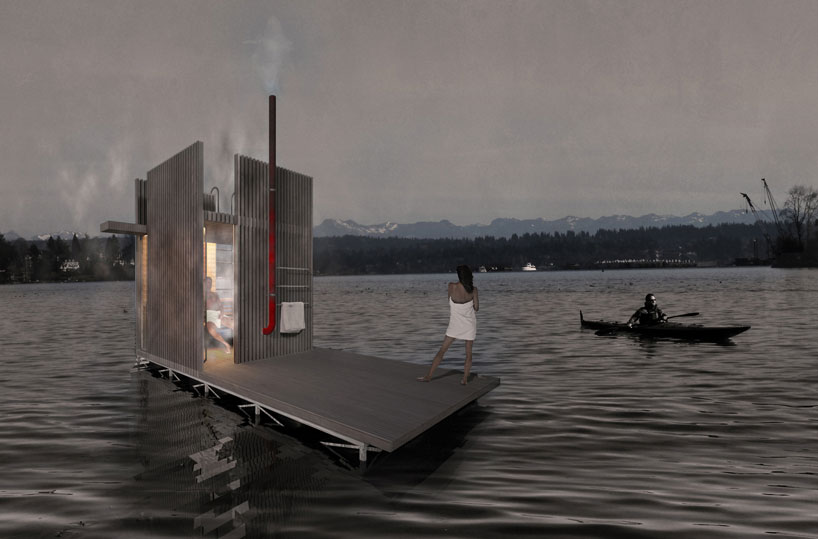 positioned on top of 55 gallon floatation barrels, the volume incorporates a timber deck supported by aluminum frames. the interior features clear alaskan yellow cedar panels with rows of seating facing an efficient wood burning stove. the stacked structure also consists of a roof deck with a diving board that can be accessed by an external ladder. the back of the sauna space has a cool-down hatch that can be lifted to allow air to circulate through the space.