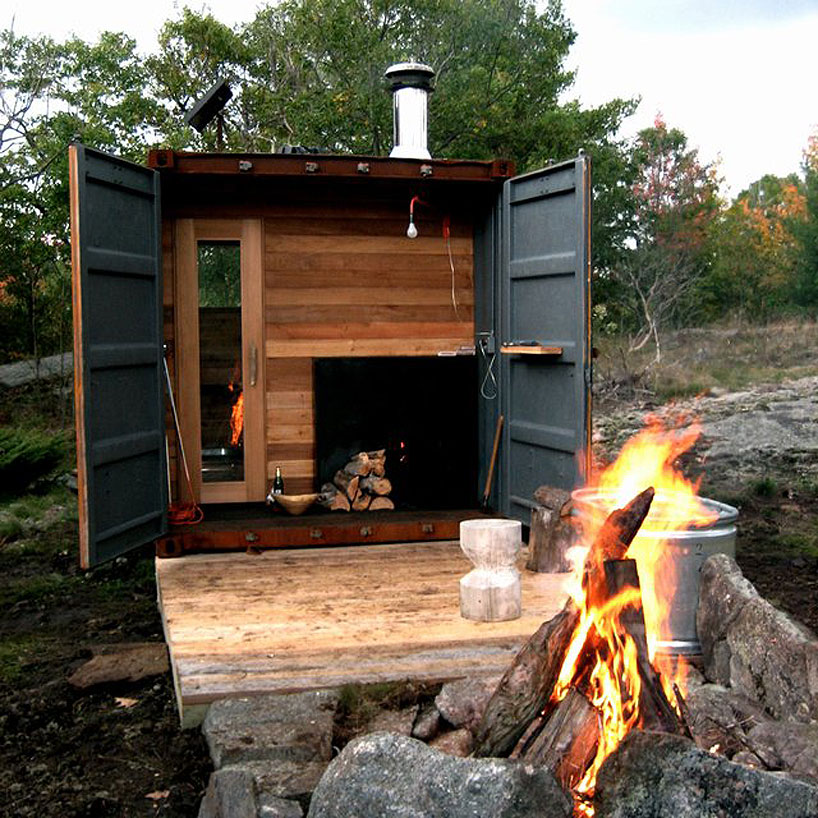 캐스터 카네덴시스라는 컨테이너 전문 설계 스튜디오 디자인의 컨테이너 이동형 사우나~ 픽업 트럭에 싣고 다니면서 어디로든지 사우나가 가능합니다.
캠핑가서 추울때 이런거 진짜 하나 있으면 좋겠다고 생각했었는데..정말 .대단하네요... 컨테이너의 활용은 무궁무진 합니다~
canadian design studio castor canadensis have re-envisioned a common shipping container with more of a luxurious quality – the 'sauna box' –
and is now available for purchase at the modest price of US41,000. the 'sauna box' was created as a traditional wood-burning steam bath to embody multiple features –
it is water tight; can be moved to any location; needs very little site preparation; has a wood fired stove and is also powered by solar panels.
each unit is site specific and custom built with an outer skin fabricated from corten steel – a material that is known for enduring saltwater.
the sculptural aesthetic evident throughout the design is continued to the interior with hand-made objects such as carved stone stools, stone sink,
as well as wood and metal elements. the 'box' comes also standard with ipod stereo, electric guitar hook-up, castor-designed stool,
magnetic truck light and also bronze antlers! designboom first covered the 'sauna box' in a book report which you can read here.